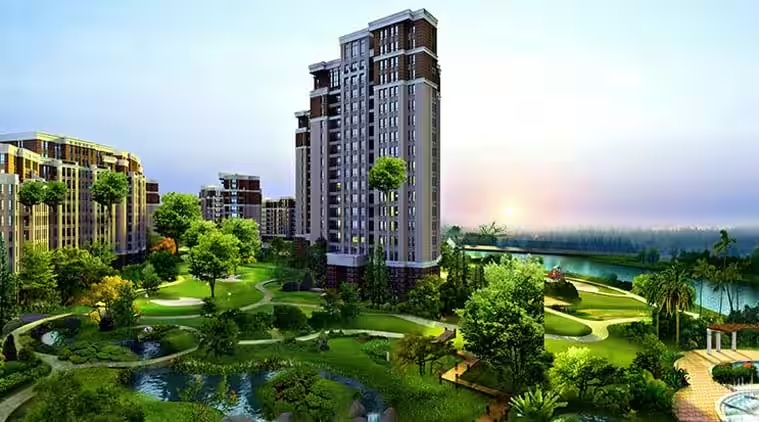 The green building movement is more than a trend; it's a necessary shift in the way we think about construction, energy consumption, and our impact on the environment. In this light, HVAC systems have come under scrutiny for their energy usage. Enter Belimo, a leading name in the HVAC industry, recognized for its efforts in optimizing energy efficiency through its various products, including CCV Ball Valves.
Why Green Building Technologies?
The Environmental Impact
Green building technologies aim to lessen the environmental footprint of buildings by using sustainable materials, optimizing energy usage, and reducing waste. This isn't just an abstract concept. The benefits of green building technologies include but aren't limited to:
Reduced Emissions: Lower energy usage means fewer greenhouse gas emissions.
Resource Efficiency: Sustainable materials and energy-efficient systems are central.
Improved Health: Better indoor air quality has a direct impact on occupants' health.
The Role of HVAC
HVAC systems contribute a significant part of a building's energy consumption. Hence, optimizing these systems is a key aspect of green building technologies. Energy-efficient HVAC systems reduce operational costs while minimizing environmental impact.
Belimo and Energy Efficiency
When it comes to HVAC, one of the names synonymous with innovation and sustainability is Belimo. They have a wide range of products specifically designed to meet energy efficiency requirements and green building standards.
Smart Control Systems
Belimo's smart control systems are capable of "learning" from the environment and adjusting the HVAC system's operations accordingly. This results in optimized energy usage without compromising comfort.
Durability and Longevity
The construction of Belimo's components, including valves and actuators, is highly durable, leading to a longer lifespan for HVAC systems. Long-lasting systems mean reduced demand for replacement parts and, therefore, fewer resources needed in the long run.
Remote Monitoring and Reporting
Belimo's advanced systems allow for remote monitoring and reporting. This feature enables the easy identification of issues that could be causing inefficiency, thus allowing for quick rectifications.
Product Spotlight: B6600S-400-250+GRX24-3
One of the standout products in Belimo's green tech lineup is the B6600S-400-250+GRX24-3. This product is designed to operate under extreme conditions while maintaining optimal efficiency. Here are some of its key features:
Adaptive Control: The product is designed to adapt to varying conditions, ensuring maximum efficiency at all times.
Durability: Its robust construction means it can withstand extreme conditions, thus prolonging the life of the HVAC system.
Ease of Installation: Its user-friendly design ensures quick and hassle-free installation, reducing initial setup costs.
Sustainability Beyond Products
Belimo's contributions to green building technologies aren't limited to their products. They are involved in various sustainability initiatives, industry seminars, and educational programs aimed at promoting green building practices. Their commitment to creating a more sustainable future extends beyond their manufacturing processes, integrating a full-scale approach to environmental responsibility.
A Glimpse into the Future
The ongoing advances in IoT and machine learning offer tremendous potential for further advancements in green building technologies. Given Belimo's track record of innovation, they're likely to remain at the forefront of integrating these technologies into their HVAC solutions.
To sum it up, while the road to a fully sustainable future in construction and HVAC is still a long one, companies like Belimo are making noteworthy strides in the right direction. Their technological innovations offer not only immediate solutions but also build a foundation for future advancements in green building technologies.